Last week was busy with kids coming and going, again, and we had out-of-town company on Sunday afternoon.  All that is to say that I did some rather large cleaning:  vacuuming, sweeping, mopping, etc on Sunday.  All the kids are gone this week, so all the outdoor chores have fallen to me.  And the weather here is Hot and Humid!  But today, I did tackle a small cleaning chore.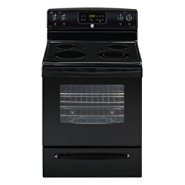 Cleaned the inside of the oven.  Yuck, not my favorite.  I had planned to use the oven's self-cleaning feature, but figured that I had better scape up some of the spilled peach pie from last week.  I used a spatula to scrape up some of the mess, and then attempted to wipe it out.  Scraping went well, but not wiping.  Then I decided to try to vacuum.  Caution:  make sure oven is cool before trying this.  I just vacuumed up all the junk from the oven, very easy.  After this, I decided that I did not need to heat up the house to use the self-cleaning option. 
Get any cleaning done at your house today?